Louis Roederer LOUIS ROEDERER CRISTAL CHAMPAGNE 2008 750ML 2008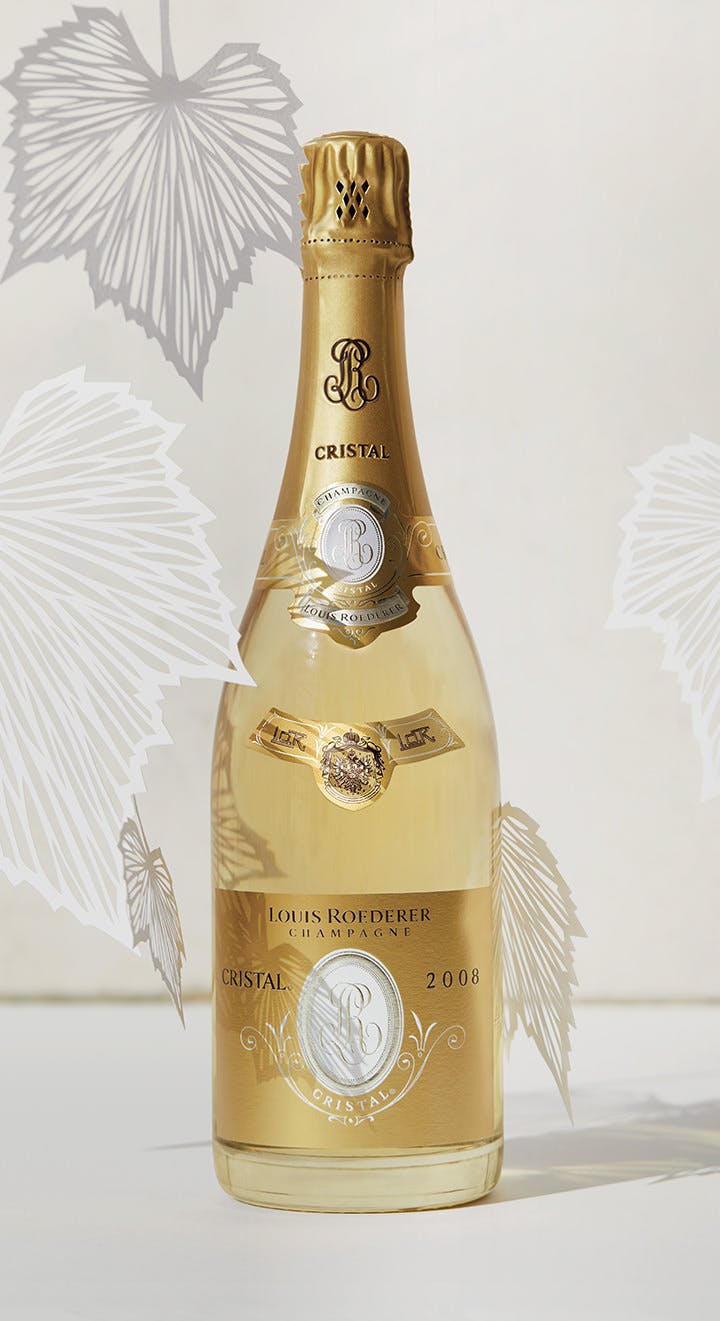 Unavailable
We're sorry, but this product is not currently available.
Cristal is Louis Roederer's flagship cuvée. It was created in 1876 and is composed of Grand Crus from the Montagne de Reims, the Marne Valley and the Côte des Blancs. Cristal 2008 was bottle-aged for 8 years before being left to rest for at least 8 months afterdisgorging in order to attain perfect maturity.
Amber hue with green and orange tints. Fine, even and lively sparkle. Complex and intense bouquet disclosing candied citrus,yellow fruit, Williams pear, pollen and toasted almond. The delicately seductive bouquet shows intensity andwell-honed precision. The wine is powerful, full yet tight, on entry to the palate. The 2008 is undeniably well structured but in aparticular way: the wine's almost saline concentration has not been created by the sun, but is derived from the dryness of the chalk soil in a particularly cool summer. The result is a smooth, almost liquorous, mouthfeel that coats the palate with a powerful yetsoft texture. This gives way to an incredible finish, underpinned by freshness and an impression of absolute purity with a taut and very saline character. The Cristal 2008 is deep, intense and masterful. It offers the quintessential reflection of its chalk soils which lend it is velvety texture and delicate tension. This wine's energy has been tamed by an unusually long period of bottle ageing: Cristal 2008 was in fact aged for 10 years before its release on the market. A first!
Wine EnthusiastThis latest incarnation of the famous brand is a superb wine. It is on par with, maybe even better than, the already legendary 2002. Its balance is impeccable: Apple and citrus flavors working with the tight minerality to give a textured yet fruity wine. Produced from Roederer's own vineyards which are mainly biodynamic, the wine has its own intense purity and crispness. It has amazing potential and is likely to age for many years. Drink from 2020.